Your Courseware subscription includes access to key course materials for lab, lecture, homework, assessment, and review to easily incorporate our 3D content into your K12 or higher education curriculum.
3D Models and Simulations
3D models and simulations

feature simple controls

in both web versions and

mobile reference copies

.

Designed for visual exploration, dissection, and learning from multiple perspectives, Courseware includes 3D curated and customizable gross anatomy views and microanatomy views from

5 content apps

.

Selecting any structure gives access to detailed definitions, pronunciations, Latin terms, bone landmarks, muscle attachments, and more.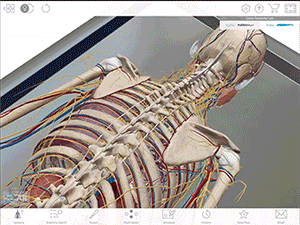 In

Visible Biology

, you can also access animated 3D

interactive simulations

of concepts and key processes, such as photosynthesis, cellular respiration, DNA coiling and supercoiling, and mitosis and meiosis I and II.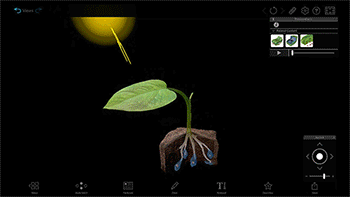 Flashcards and Flashcard Decks
Any user can create, customize, and share and download Flashcards and Flashcard Decks for use on computers, phones and tablets.

Located in the "Study" tab of Visible Body Suite and Visible Biology, Flashcards and Flashcard Decks are a student favorite for learning.

"Explore in 3D" mode allows you to dive back into the interactive view from which any Flashcard was made to learn more.

Read our

Visible Body Blog article

for more information and ideas for using this versatile learning and teaching tool!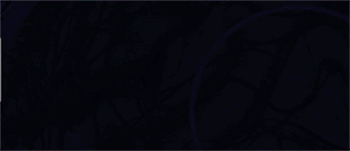 3D Tours
Create a 3D interactive presentation with Tours in Visible Body Suite or Visible Biology.

More engaging and interactive than 2D slide show options, Tours are a presentation of two or more linked Views.

You can control the presentation, or even launch other related assets, from each View's content box. Within the "My Library" tab, the "Tours" area allows you to download a premade Tour, or

create a custom Tour

from your library of Favorite views. Instructors can create assignments with Tours in Courseware, and all users

can share, save and customize Tours

.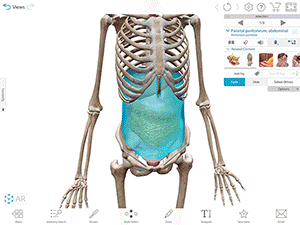 Lab Activities
The "Study" tab

s in Visible Body Suite and Visible Biology include a "Get Labs" button to select and launch a web page with links to downloadable Lab Activities. All other app-based lab activities can be found

on this page

.

Instructor-created Lab Activities for biology and anatomy topics will give students an interactive 3D learning experience.

Share these lab documents with your students to use alongside the associated apps. For example, students can

interact with the beating heart

model in the Physiology and Pathology app, then work through a

heart rate lab

where students measure their own heart rate and see it in real time!
Note to instructors: Restricted instructor support materials, including answers to quizzes and lab manual questions, are available to certain instructors. See this article for details or contact your sales representative.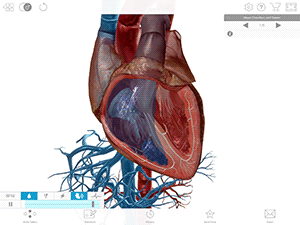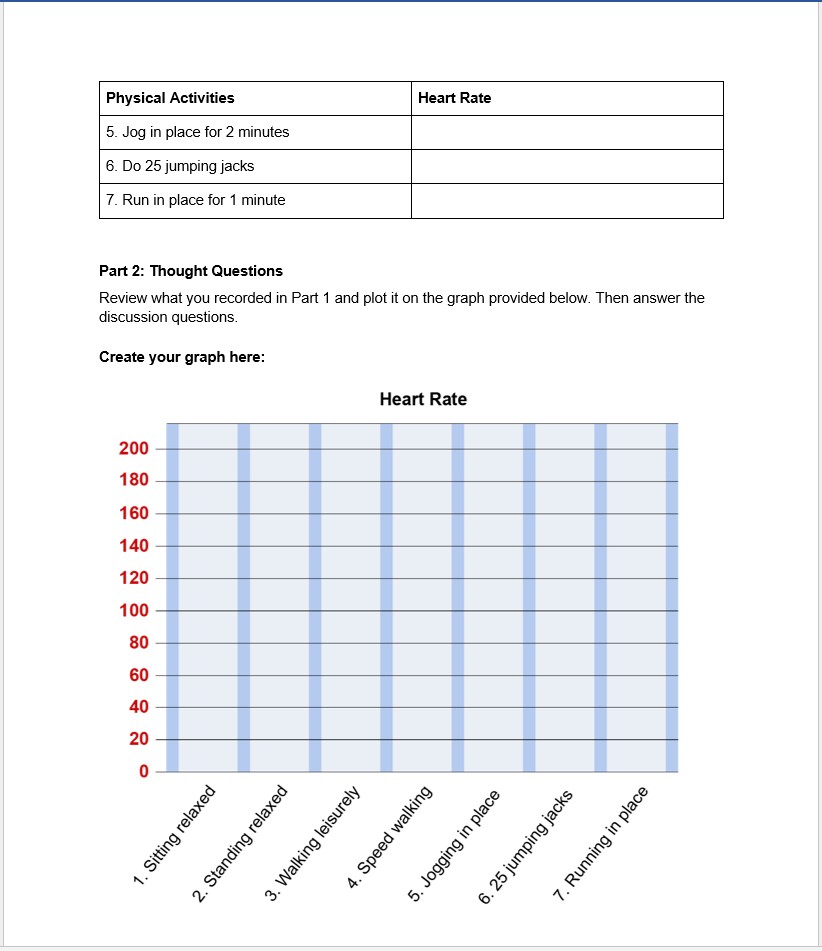 Augmented Reality on your Phone or Tablet!
Use Visible Body Suite in the lab with

Augmented Reality (AR) lab activities

, or study at home with

Augmented Reality Mode

to work with a virtual human body structure, right in your environment!

AR activities are designed to leverage the power of the AR experience, such as in this muscle action lab activity pictured below. Using smartphones or tablets, you can interact with the virtual 3D model in your environment.

You can adjust and reposition the virtual models, perform dissections, and select structures to learn more.

Augmented Reality Lab Activities are available through the Study tab "Lab Activities" section.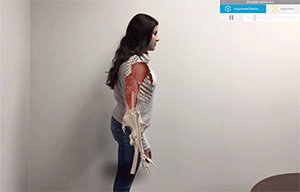 Want to learn more?
Learn how to share

Visible Body Suite

content (3D models, Flashcards/Flashcard Decks, and Tours) with custom QR codes or URLs!

In the upper right corner of the Courseware screen, you can find the help icon with a link to the

Courseware Help Center

. Or, contact your Visible Body Education Team representative or Customer Engagement Specialist.

You can also find lots of helpful information about using Courseware on our

YouTube Channel

and on the

Visible Body Blog

.