This article is for instructors or students who want to know all the ways Visible Body offers help with Courseware questions.
Visible Body Help Center
Our website is always accessible! Visit the Help Center, scroll down to Visible Body Product Support, and select Visible Body Courseware. The Courseware Help Center home screen will appear with the following sections: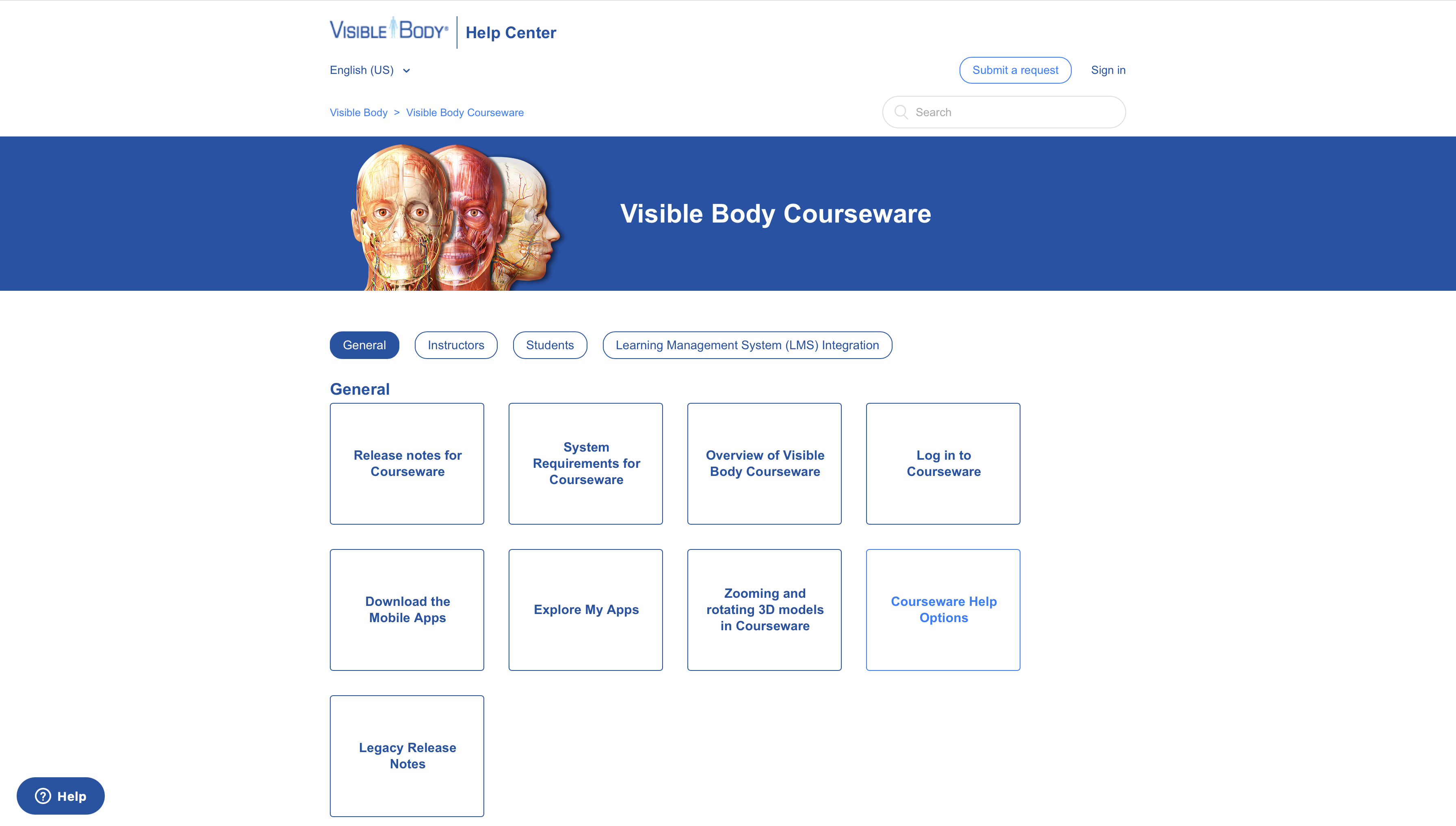 Submit a request: Launch and fill out a Support Ticket request form
Search tool: Enter search criteria to find information on any topic
Support article categories - General, Instructors, Students, Canvas Integration and More: Choose the category that best describes you or your topic of interest to quickly zero in on the answer you need
Support articles
Live Chat/Help widget
Get Help while using Courseware
If you are currently inside of Courseware there are two ways to get help.
1. Click the top right

icon to access Help Center articles related to all things Courseware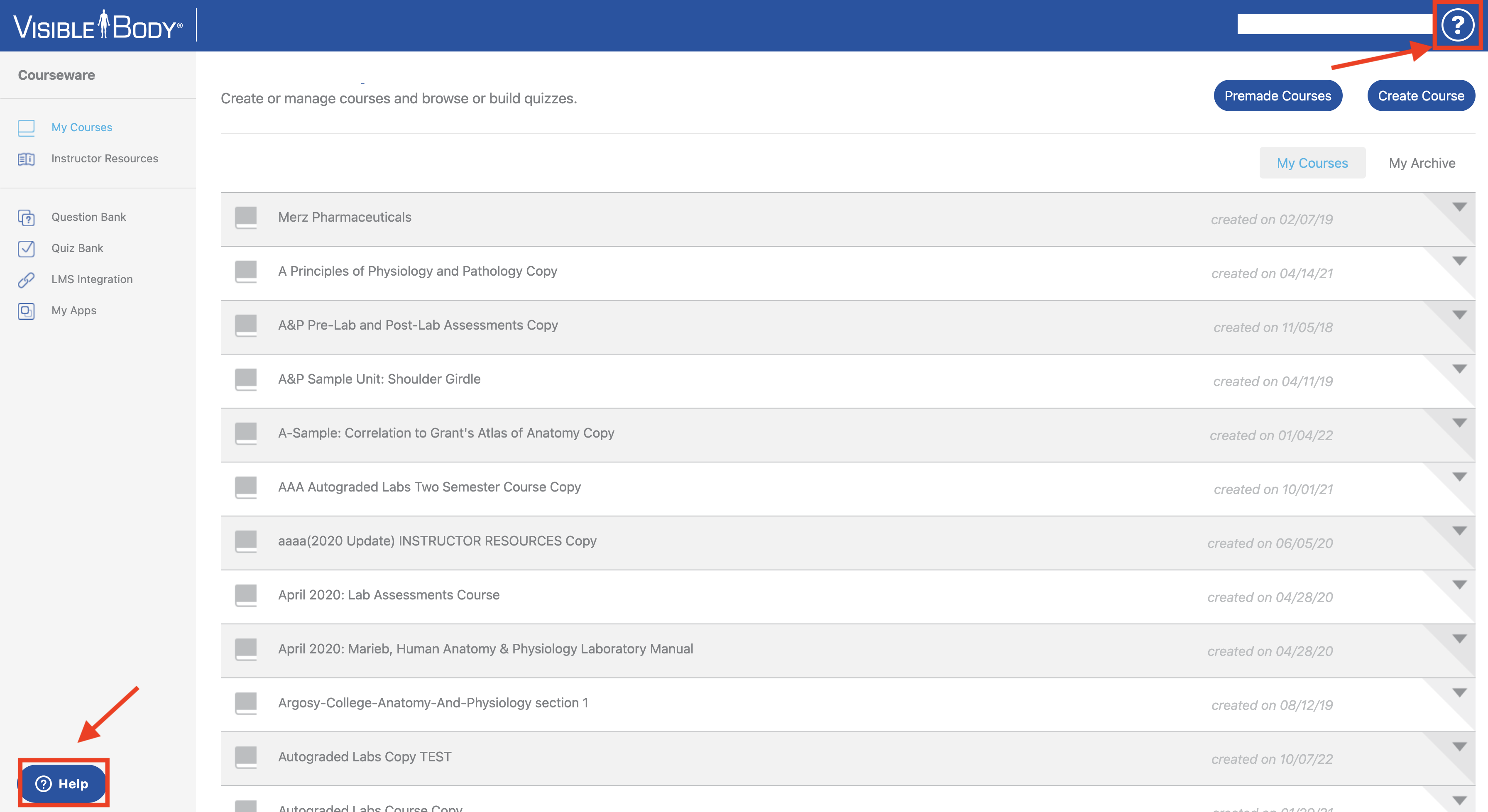 2. Click the bottom left

Chat/Help icon to chat with a support agent live, or submit a ticket to our Support Team
Instructor resources inside Courseware
Anytime you are inside of Courseware with an instructor account, you have access to these instructor resources.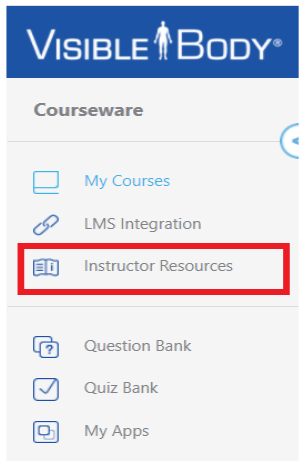 Here, you'll find links to:
Flashcards & Tours
Lab Activities & Answer Keys
Instructor Manuals and Unit Outlines
Premade Courses
Free Educational Materials (shareable with students!)
Support & Training
Additional help for instructors
Are you an instructor looking for help to set up your course or find appropriate content? Reach out to your sales rep about training. If you need help finding the appropriate sales person, you can make a request using this form.
If you have purchasing or permissions questions regarding your courseware course, check out the help center for additional articles related to these topics here.