If you're a student new to Visible Body Courseware, you may want to learn more about ways to study independently using Flashcards, Flashcard Decks, and Practice Quizzes.  Your Courseware subscription gives you access to these tools in Visible Body's award-winning apps.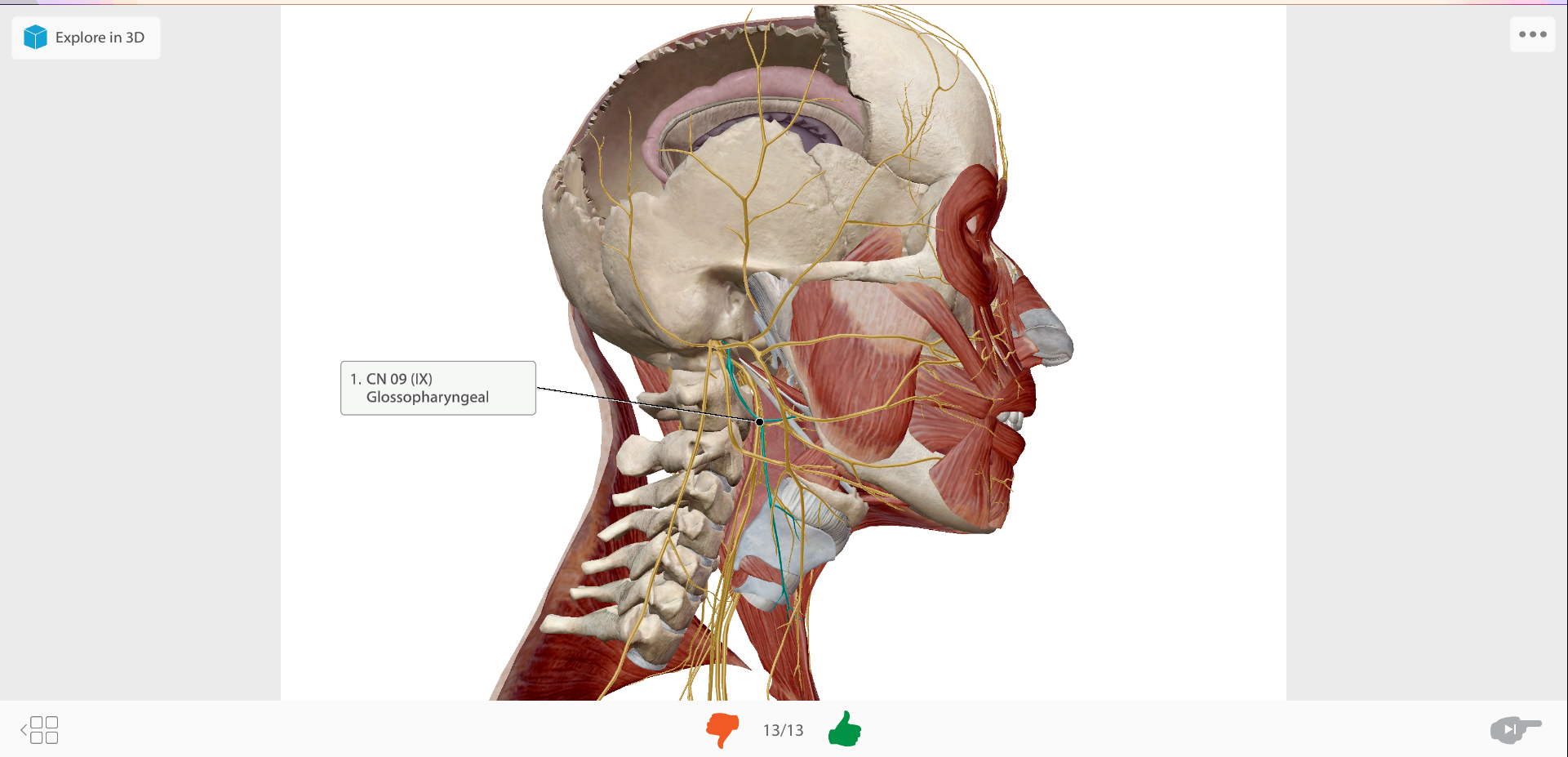 Flashcards and Flashcard Decks
Flashcards and Flashcard Decks from Visible Body Suite and Visible Biology are available to all Courseware users. They're a great way to interact with the content you need to know, and customize your studying using our web apps.
In Visible Body Suite and Visible Biology, you can access Flashcards, Flashcard Decks, Quizzes, and Lab Activities from the Study tab. You can customize each card, create a new 3D interactive Flashcard Deck, or download Premade Decks.

Study on the go! Flashcards are now available in the

Visible Body Suite

mobile app!
Share Flashcards and Flashcard Decks with instructors or classmates. Read our Visible Body Blog article for more information and ideas.
Stuck on a human anatomy structure or biological process? Use "View in 3D" mode to dive back into the 3D interactive view from which any Flashcard was made. Brush up on the information using all the tools available in the 3D interactive view, then return to your Flashcard or Flashcard Deck to test your knowledge again. 
Complete course assignments with Flashcard Decks in Visible Body Suite and Visible Biology.
Practice Quizzes
Practice quizzes originate from Visible Biology, Anatomy & Physiology, Visible Body Suite, Muscle Premium, and Physiology & Pathology apps, and will not be recorded in the Gradebook. Even if your instructor assigns them, practice quizzes in either the web or mobile apps are only for self-study, and will not count toward your grade.
You can take practice quizzes inside any app, even if they aren't assigned to you in your Courseware course. You'll find them in the "Study" tab of Visible Body Suite and Visible Biology, and the main menu of all other apps mentioned above.
Practice quizzing using the mobile apps
Download the mobile apps for reference alongside your course. They'll help you study when you're on the go! Once you've downloaded them, they don't even require Wi-Fi. Here's how to download the mobile apps. Make sure you review the system requirements before you download them to your device.
Note: Mobile download permissions through Courseware vary. Visible Body Suite allows unlimited mobile downloads. Legacy Mobile Apps allow one mobile download per app.  If you have more than one mobile device, choose the device where you think you'll use Visible Body Legacy Apps the most.
Practice quizzes vs. graded quizzes
Courseware web apps all contain practice quizzes to test your knowledge, but only graded quizzes are recorded in the Gradebook. Practice Quiz assignments are represented on your Assignments page with the three lines icon to the left of the assignment. Graded Quizzes are identified with a checkmark icon (see below):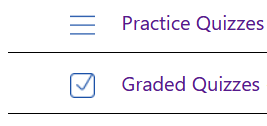 Still feeling stuck?
For more FAQs or troubleshooting help, check out these articles:
Courseware Troubleshooting for Students (FAQs)
You can also find lots of helpful information about using Courseware on our YouTube Channel and on the Visible Body Blog.
If you still have questions, you can contact support at https://support.visiblebody.com/hc/en-us/requests/new